Meet Our Team
Meet the Veterinarians & Team of South Auburn Veterinary Hospital. We're pleased to provide exceptional vet care for your pets.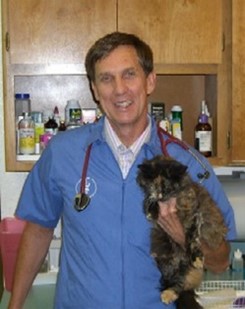 Ted Veling DVM
Medical Director
Dr. Veling graduated from the University of California Davis in 1979. He has been practicing veterinarian medicine in the Auburn area ever since. After first establishing Animal Medical Center with Dr. Jackson and Dr. Goss, he later opened South Auburn Veterinary Hospital on July 17th, 1992. Dr. Veling has an extremely large client base, some clients traveling from Marin, Vacaville, Lodi, and Sonoma. He has been an inspiring leader, with a great influence on many generations of youth that have moved through these doors. Big on education, exercise, and the art of telling a story.
Graduated from UC Davis in 1979
BS Microbiology at San Diego State in 1975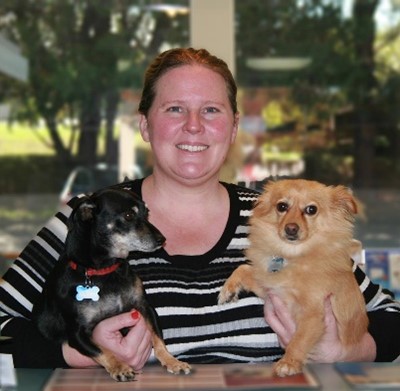 Jamie Posthumus BVMS, MRCVS
Veterinarian, Associate
Dr. Jamie Posthumus graduated in 2008 from University of Glasgow, Scotland. In 2012, Dr Jamie moved up to Auburn to join our team.  She loves the area, especially the easy access to trails and hiking.  Dr. Jamie has a daughter and 4 animals at home. She enjoys the challenges in veterinary medicine, and loves making connections with the clients and watching pets go through all life stages. She is very happy to be in Auburn.  
Graduated from University of Glasgow Veterinary School in 2008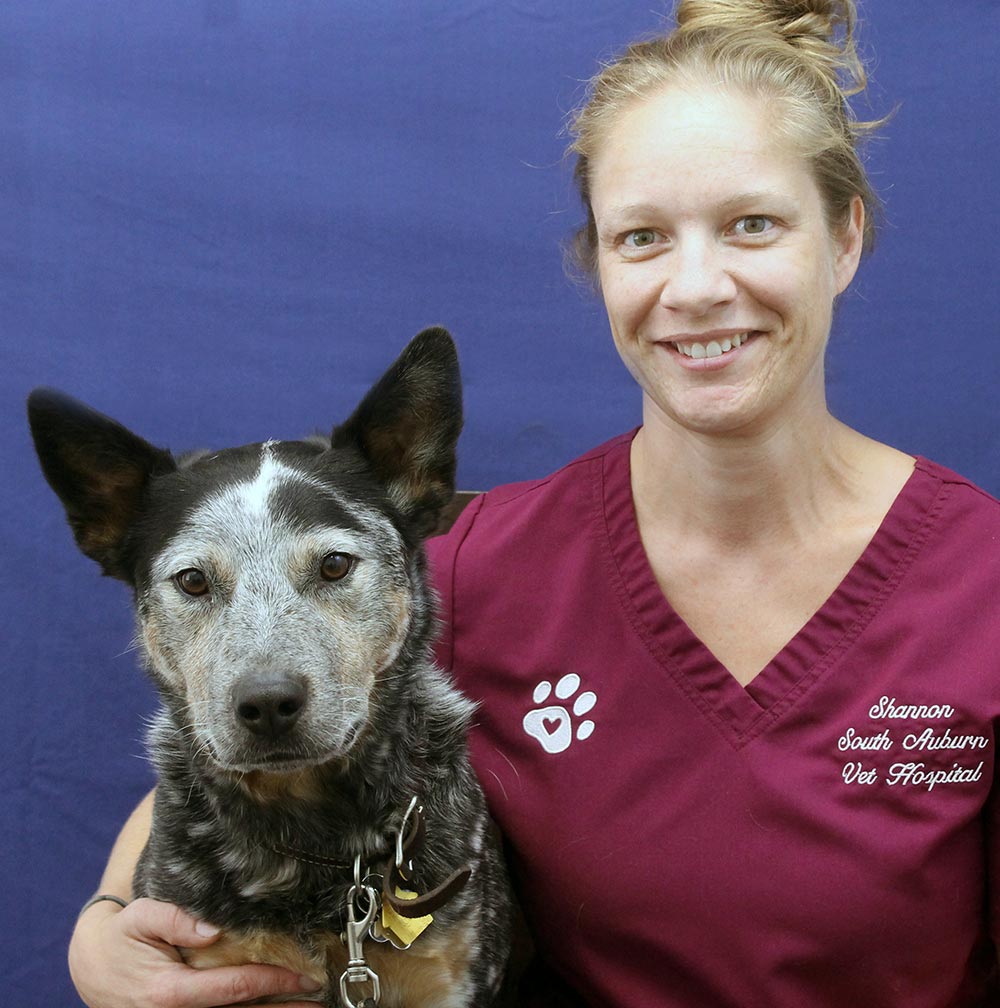 Shannon
Head Receptionist
Shannon has been the face of South Auburn Veterinary Hospital since she began working in our office in 2007. Anyone who has had the pleasure of working with Shannon knows how compassionate and knowledgeable she is. Our clients adore Shannon as she will treat you and your pets like family. When not at work Shannon enjoys riding her three horses, working on vehicles and spending time with her son and two dogs, Tanner and Kitty.
Emily
Receptionist
Emily joined us as a veterinary receptionist in 2020. Emily is cheerful and always eager to greet our clients. Emily really loves animals and enjoys her family which includes Rocky, an American Staffordshire terrier and two cats, Ruby and Pearl. She is very active in traveling with Rocky. One of the places they enjoy going to is the snow and lake. Emily is someone that is always in a bubbly mood and ready to help where she can.
Ashlyn G
Veterinary Assistant
Ashlyn joined us as a Veterinary Assistant after moving to Auburn from Washington in 2020.  Her patience, kindness, compassion and empathy make Ashlyn a truly valuable member of our team and a joy to be around.  In her free time Ashlyn enjoys traveling to music festivals.  She also loves spending time with her family; including her two cockatiels, Koya and Keishi, her Lorikeet, Ducky, and her pit bull, Rudy.
Genesis
Veterinary Assistant 
Genesis has been a part of our team since 2019. She is someone that is always willing to help wherever she can. Her love for pets and willingness to learn has helped her grow both as an employee and friend to her coworkers. She enjoys spending time with her family, friends and four-legged companion Belle on her days off. Genesis is someone that has a smile that beams throughout the hospital and is always a joy to have at work.
Nicho
Veterinary Assistant
Nicho is one of our amazing veterinary assistants. Since joining our team in September 2021, she has hit the ground running. She has by far exceeded all expectations, handling everything thrown at her with ease. She is professional, great with client customer service, always willing to jump in and help with a positive attitude and smile on her face. When Nicho is not at work she enjoys gaming, working with technology and trying new cuisine. Nicho is pictured with her 5 year old kitty Phil and has a Gargoyle Gecko at home.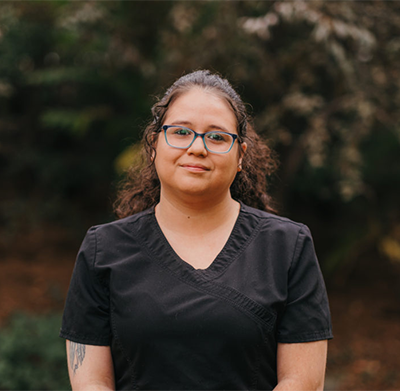 Sam
Registered Veterinary Technician
Sam has been with our hospital since January 2021. She started in the business as a kennel assistant in 2010 and worked her way up learning all she could possibly learn in a vet hospital. After deciding to go back to school, she graduated from Carrington College, and is now a Registered Veterinary Technician. Sam is an exceptional surgery tech and chances are if your pet has had surgery here in our facility within the last couple years, she has been by their side, caring for them along the way. In her spare time, Sam enjoys reading, and spending time with her family, which includes two dogs, two cats, chickens, and a duck.
Harmony
Kennel Associate
Harmony started her journey here at South Auburn Veterinary Hospital this past November 2022. She has not wasted any time fitting in with the team and we can only hope she is enjoying being around us, as much as we are enjoying having her here. Her eagerness to learn is refreshing and she continues to amaze us with exactly how fast she does so. She is currently attending college with plans of fulfilling her life-long dream of becoming a veterinarian herself. Ephesians 2:10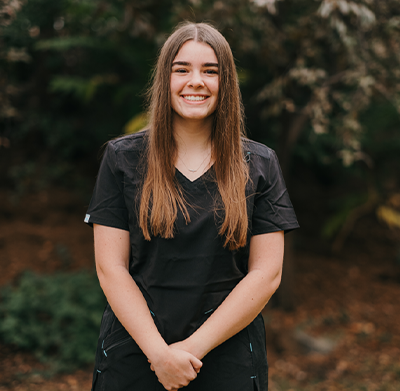 Ashlyn R
Kennel Assistant
Ashlyn started working at South Auburn Vet in November 2021 and has enjoyed it ever since. After high school her plans are to become a veterinarian herself. In her free time, she enjoys creating beautiful artwork. She also runs a small business so she can share her art with everyone. She has a cat named Anakin and two dogs, Arizona, and Leia. Watching Ashlyn grow over the past year has been amazing, we look forward to cheering her on all the way through vet school!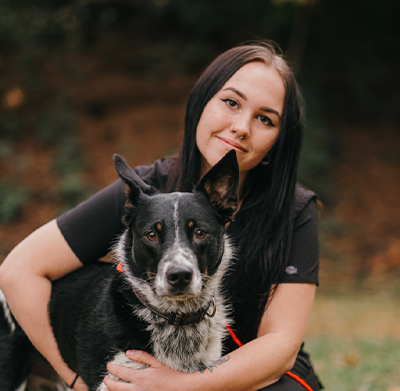 Hannah
 Receptionist
Hannah joined the team in June of 2022. Since then, her love and passion for our patients and clients has grown exponentially. Hannah's charismatic and funny personality and her willingness to learn something new, makes her a delight to have around our hospital. She grew up in Auburn and lives locally with her dogs Tripper and Beau. In her spare time, she enjoys cooking homemade meals and spending time with her friends and family.
Danielle
Registered Veterinary Technician
Danielle joined us in December of 2020 and continues to be a huge asset to our team. Danielle graduated from Western Career College and has been a registered technician since 2008.  She has special training in dentistry, emergency medicine, critical care, internal medicine, pharmacology, and general and emergency anesthesia. She has two young boys and two fur children as well. Mochi is her 1-year-old Boston Terrier/ Doberman mix, and Jinx is her 1 & ½ year old kitty. In her off-time she enjoys cooking and camping with her family.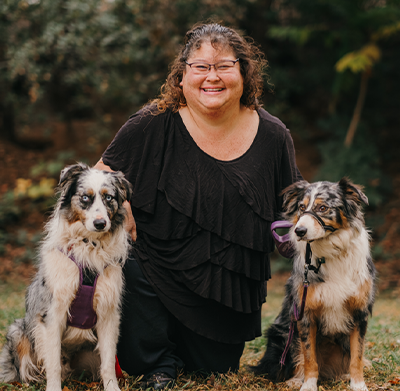 Alexa
Receptionist
Alexa joined our team in February 2022. Her bilingual skills have been a huge asset in broadening our ability to communicate with our Spanish speaking clients. Alexa has a wonderful sense of humor and is a joy to have on our team.  Family is very important to her, and in her free time Alexa enjoys spending time with her sisters and brother.  She also loves spending time with her two pups, Chulo and Chato.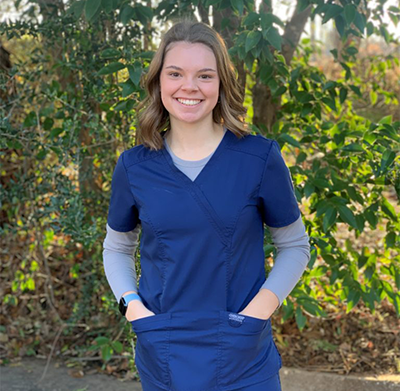 Ava
Receptionist
Ava is a first year College student studying human biology with plans to go into medicine. She joined us this past summer 2022, working part time, while going to school. In a hospital full of animal lovers, Ava's love for working with people has been inspiring. One can often forget there is a human at the other end of a leash, but not when Ava is around. This girl is super smart, driven, and ready to make a mark on this world and we are happy, and thankful, to have her here as long as we can.